Beginner class is designed to give you a well mannered family pet!
What your puppy will be learning:
Walking nicely on leash (no pulling)

Sit and down stay 

Come when called

Nail care

No jumping on people, No biting , barking etc..

House breaking 

Socializing with other dogs
behavior problem solving
This is the best dog class  in the area!!  Top trainer with 40 years experience.
I am only doing small group classes and private training one on one.
We will work on your puppy's needs.  Will be working on come off leash, stay, walking nice on the leash.  Dog aggression , biting, barking,, retrieving etc…
Call 715 577 0694.
Next small group is  October 18  Monday 10 00 a.m. or  at 3 30 p.m.  Will last one hour and 15 mins..  Cancelled if raining
Next class:
call 715 577 0694
Private training available.
Call 715 833 1880 or text 715 577 0694 to sign up!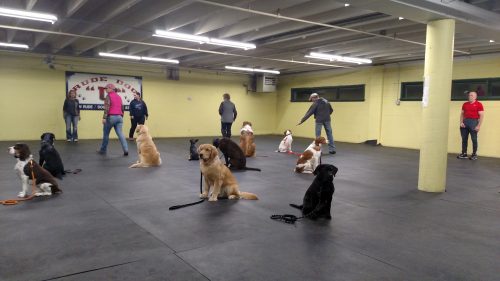 Please call to enroll 715 833 1880 or text 715 577 0694 or e mail rudedogu1010@aol.com
Call 715 833 1880 or text 715 577 0694
To enroll Call us

(715) 833-1880

  text 715 577 0694 

or email

rudedogu1010@aol.com