CH JRL Tug Boat on the St Criox River JH CGC RN 
OFA Excellent, Eblows normal, eyes cerf. EIC clear
AKC SR92522605
DNA V918345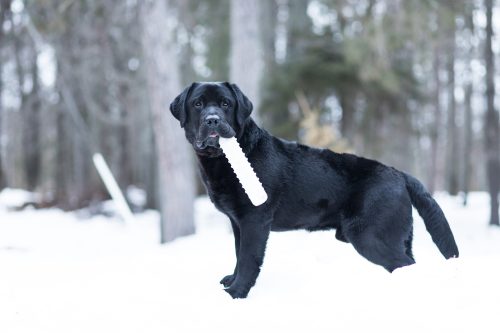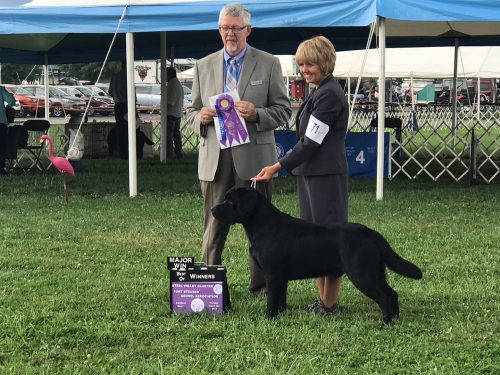 72266 (1)
Lakewood Labradors!
We breed quality AKC black & yellow champion Labrador Retrievers! We are a small breeder and breed once a year. All of the dogs that we breed have their health clearances! They are competing in conformation showing, obedience, hunt test, rally, and pet therapy. If you are inquiring about a puppy, you need to call us,  (715) 577-0694. We do not sell over the web! If interested in one of our stud dogs, please contact me by pho or (715) 577-0694.
Meet Our Dogs!
CH Lakewood it's all about that Bass (Treble)
DOB: 11/14/2014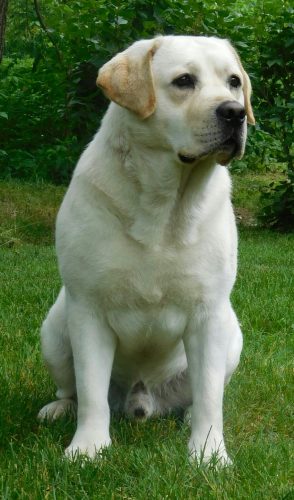 Treble is an extremely athletic boy with dark pigmentation! He is an excellent hunter with an amazing retrieving drive! He is a great working Labrador Retriever! He is a top obedience performer and won multiple first places. Including a high  in trial. 
CDX, JH, RA, & CGC 

OFA excellent & elbows normal

Eye certification annually 

His AKC number is SR85346206

DNA profile number is V834323

An AKC Achiever dog as of 12/13/2017
Sire: CH Devonshire Huckleberry Finn                   Dam: Lakewood it's all about Karma JH, CDX, RA
   Champion JRL Tugboat on the St. Croix River J.H., R.N., C.G.C
DOB: 03/11/2016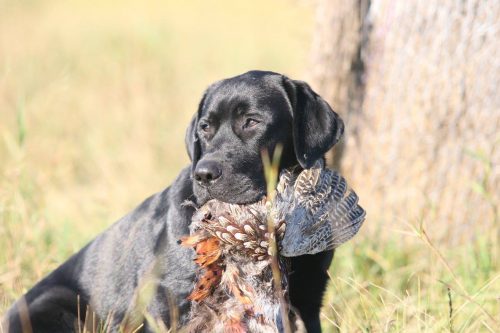 Tugboat is a solid boy weighing 90 lbs, great disposition, and temperament! He loves doing pet therapy and loves hunting! He earned his JR Hunt title. He has a 5 point major win, with a total of 13 points. He's a very sweet dog and loves to please people!
AKC number SR92522605

OFA excellent & elbows normal

Eye certification

EIC clear

Carries black only

Sire: CH Greenstones Believe it or not

Dam: JRL Troubles Crown Victoria
[slideshow_depl
CH Ridge View Charming Playboy UD JH RA (Higgins)
DOB: 09/12/1998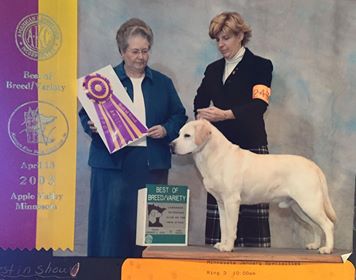 Higgins was a dynamic obedience and hunting dog! He loved working and preforming! In obedience he had multiple first places and won many national dog shows. He achieved his rally titles at the age of 11. He competed at the Westminster dog show in 2006. His sire won best of breed in Westminster in 1991! Higgins has won 2 best of shows special wins. 
AKC number: SN57577002

OFA good & elbows normal

Eye certification 

DNA number: V381303

Sire: CH Ridge View Frosty the Snowman 

Dam: Ridge View All Gussy Up

Stored at Inver Grove Heights Veterinary Clinic 
Lakewood Weddings Gift CGC (Harper)
DOB:11/14/2014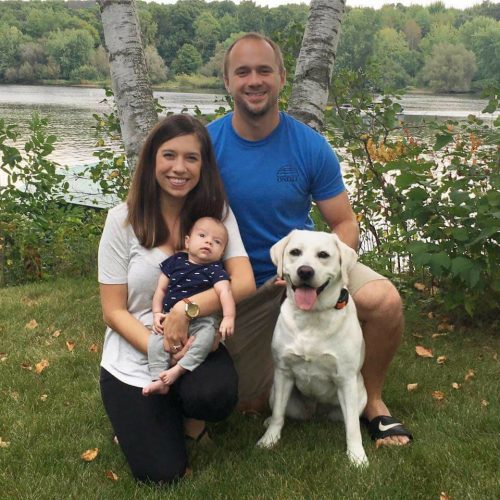 Harper is a sweet and hard working girl! She loves to go hunting and hanging around the house with her family! She is an amazing family pet and great with children. She is very energetic with a lot of drive. She has nice dark pigmentation. Her brother is Lakewoods all about that Bass (Treble).
AKC number: SR85346207
OFA excellent & elbows normal
Eye certification   \
Sire: CH 

Devonshire Huckleberry Finn

Dam: 

Lakewood it's all about Karma JH, CDX, RA
Lakewood Mango Martini JH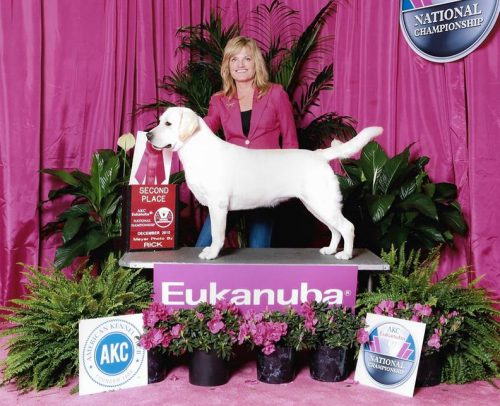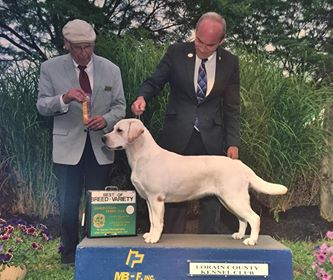 Lakewood it's All About Karma JH CD RA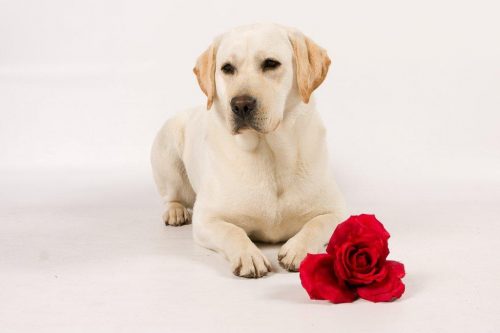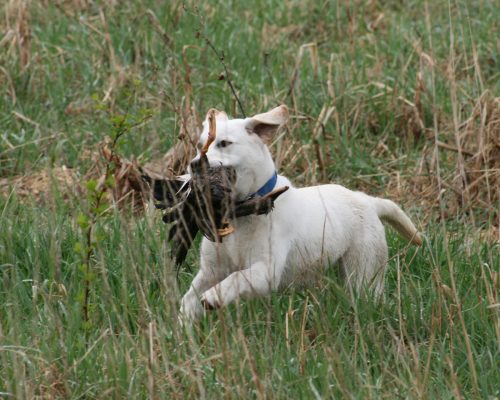 Lakewood Son of the Playboy JH CDX CH Pointed (Woof Woof)
Ice